Open Bank Account Online Canada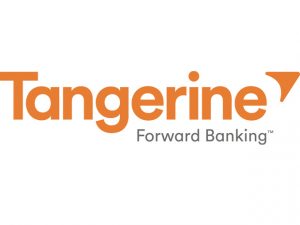 We would like to explain how to open bank account online canada and how to make some extra dollars doing it. This article is more than plain publicity, rather it is meant to be very informative. Hence you can say that it is tried tested and true. Even better, at the same time you are supporting the cause of the Xltrax Radio, but getting something really awesome in return. Please take the time to read the article carefully.
The way to open bank account online Canada is via a company called Tangerine. They are an alternative solution to the low interest and high fee big banks out there. They do not have large expensive branches, which means they can pass on some of the savings to you. Finally a better option in banking has arrived and it is really easy to sign-up and create an account. You can be assured you are dealing with a reliable bank just by visiting their page which shows some of the recognition they have earned by making a difference in client's lives.
There is currently an amazing offer until September 16th, 2016. You can receive a bonus of $50 when you open your first Tangerine Account and deposit your first $100. That is $50 free just for signing up!! How many banks will offer you this type of deal? To get the free $50,  all you have to do is use our Orange Key. This special offer will also give $50 to Xltrax Radio to help maintain the costs of running a radio station. To activate your account you can go to a Canada Post Outlet or send a cheque from another bank account. All you need to do is enter Xltrax's Orange Key when you are opeing your Account on tangerine.ca or visit tangerine.ca/referafriend to learn more.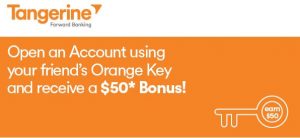 Xltrax's Orange Key is: 45487889S1



Tangerine's Terms and conditions