XLTRAX PARTNERS
All of the links you will find on this XLTRAX Partners page deserve a special mention. They have helped or been involved in some fashion with XLTRAX. Please encourage them by clicking on their link.

For those who want a campsite for the pleasure of camping, to meet friends, enjoy the outdoors and the myriad of activities the area has to offer. Camping Deauville is a quiet place without having to endure constant traffic in front of their camp sites and who want to be in a nature like setting but close enough to enjoy all the amenities that big cities have to offer. Visit the website for more information.

TheBee, aka Debby, is a freelance graphic designer with satisfied clients worldwide. Bee has been designing , advertising, marketing material and business imaging, including websites, for over 7 years and is keen on personal service. We would describe TheBee as hardworking and dedicated to exceed client's expectations with a passion for color, style and font. Visit her website here.

Electronic cigarette shop in Sherbrooke, Québec
You can purchase batteries, e-liquid , coil and accessories Call at 819-820 – VAPE ) 8273 You will find all the best brands at competitive prices. Visit the website here.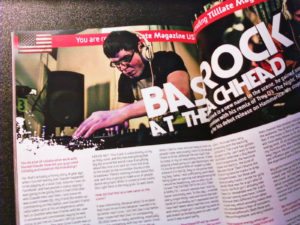 Dance Music Artist PR
Hammarica  will promote you in the dance music world.
https://www.hammarica.com/pr/