Emma Liambi releases debut single "I Said No!"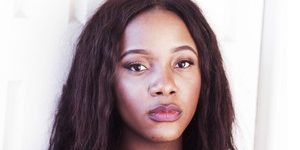 She's beautiful, she's intelligent and she's one awesome entertainer, Emma Liambi is set to become a star in the music world.
Born in Sweden to parents of respectively Zambian and Congolese decedents, she and her brothers were raised in a single parent household in Knivsta. Emma discovered her passion for music at the tender age of 11 upon which she joined the Dreampack music project. She spend 4 years at Dreampack writing, singing, and performing. At 15 she spread her wings and began collaborating with producers and musicians worldwide and is currently working with Stereolovers Music Sweden. On 31 March 2016 she dropped her first single "I said no" featuring Robin Alm and Tom Marx.
Emma is without a doubt the hottest, most exciting export from Sweden since ABBA, Volvo, IKEA and Kladdkaka cake, we are sure to hear her name a lot in the future.
DJ Dibblebee was fortunate enough to interview this exiting newcomer. Catch this great interview here right now