HYTE NYE Berlin 2019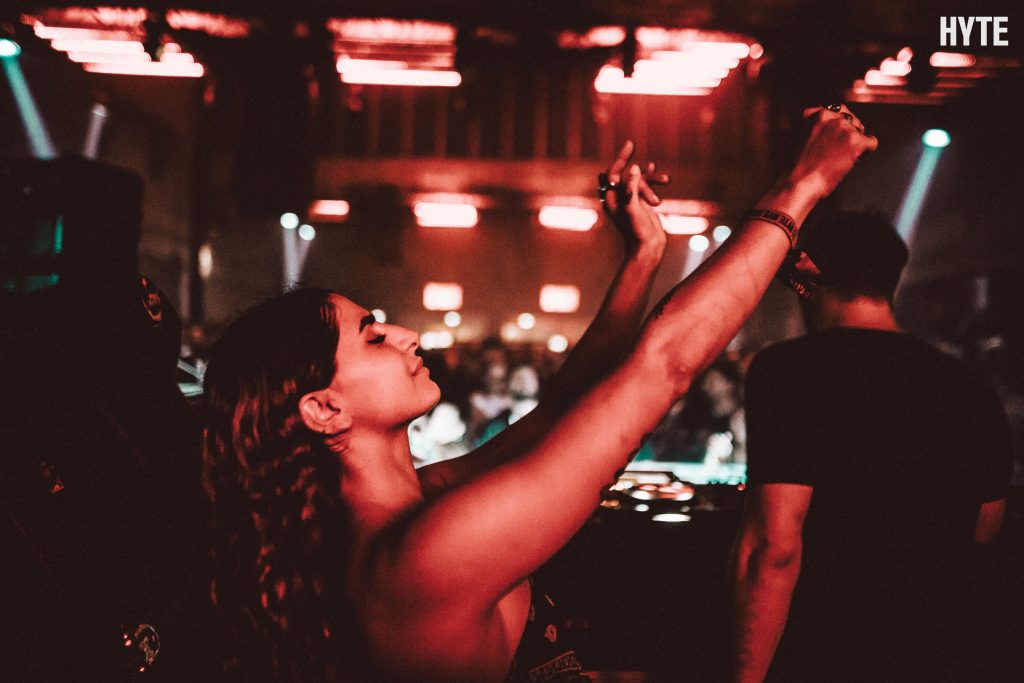 ANNA, Helena Hauff, Joseph Capriati, Loco Dice, Maceo Plex, Marco Carola, Pan-Pot, Ricardo Villalobos, Richie Hawtin, Solardo, wAFF William Djoko and Yaya form the phase one lineup announcement for a 24-hour marathon destined to be the biggest HYTE NYE Berlin 2019 yet.

HYTE is renowned for its festivals and events in every corner of the globe, though this year it has deepened its ties with its hometown of Berlin in particular, and its upcoming 24-hour NYE event at the iconic Funkhausis destined to deliver its most powerful instalment to date.

HYTE returns to the stunning industrial grounds of Shedhalleat Funkhauson 31st December, and to ensure that partygoers enter 2020 with a bang it has assembled what is arguably the biggest lineup of elite musical talent ever hosted at a HYTE event, a roster channelled from its uncompromising commitment to the underground and the finest headlining artists it has to offer.

The HYTE trademark is seasoned techno icons playing alongside ascending underground talent. Maceo Plex and Loco Dice perform alongside William Djoko, while Yayaislocked to support Ricardo Villalobos. However, this only scratches the surface of the monumental lineup that is locked to perform at Shedhalleover an epic 24-hour marathon stretch this NYE.

Notably, HYTE is excited to announce that Marco Carolamakes his debut appearance for the Berlin-based festival brand on new years eve. Richie Hawtin is set for a welcome return after proving a highlight at last year's event, while a HYTE Berlin throwdown wouldn't be complete without an appearance from Pan-Pot. Meanwhile, none other than Ricardo Villalobos is helping curate the second room alongside a carefully handpicked cast for an exploration of sounds on a deeper tip.

Also joining this incredible cast are techno and house heavyweights Maceo Plex, Helena Hauff, Loco Dice, ANNA and Joseph Capriati. Meanwhile, wAFFand Solardohelpround out the evening's lineup in consummate HYTE style.

However, it's all the different elements drawing together in perfect harmony that creates the definitive event experience that is HYTE NYE Berlin. Alongside the world-class lineup of talent, equally, it's the trademark HYTE commitment to lighting, sound, and production that allows its DJs to truly shine. Meanwhile, the Funkhaus complex has grown into the true spiritual home of HYTE, and the tremendous grandeur of Shedhalle – with its formidable steel girders and cavernous arched ceilings – offers an event environment like nowhere else in the world.

Alongside the announcement of the upcoming NYE festivities is the reveal of the tagline that will define the upcoming season of HYTE events: "Refuse, Resist, Rebel, Revolt". Nothing less than the perfect opportunity to embark on an exciting odyssey outside of the mainstream, and to dive deep into the garden of delights that the electronic music underground has to offer.

This year the announcement for HYTE NYE Berlinarrives early – HYTEis excited to curate what is shaping up to be its finest NYE celebration to date, and cannot wait to welcome you back this 31st December. Whether you're a HYTE NYE Berlin regular, or one of the many fresh faces who travel to Berlin especially for this extraordinary occasion – prepare to refuse, resist, rebel and revolt this New Year's Eve.


HYTE ONLINE
Website: www.hyte.net
Facebook: www.facebook.com/HYTE
Twitter: www.twitter.com/HyteOfficial
Soundcloud: www.soundcloud.com/hyteofficial
Instagram: www.instagram.com/hyteofficial
YouTube: www.youtube.com/user/HYTEofficial


ABOUT 99 GHOSTS:
99 Ghosts is an event company behind many of electronic music's leading event concepts and entertainment brands. With a wealth of industry experience 99 Ghosts effortlessly utilizes their expertise to create leading record label events, iconic club nights and top-tier festivals the world over. Always seeking to deliver the best audience and artist experience, the end goal is to consistently create unique and interesting adult playgrounds, where music fans can indulge their passion to the fullest.
99 Ghosts – an EMC Electronic Music Culture AG company
99 Ghosts is part of an internationally active agency group in the music entertainment industry, with offices in Berlin and Los Angeles, offering a 360 degrees services portfolio to its clients. The other parts of the group are the talent management agency 99 Ghosts and the booking agency Artist Alife, altogether united under the umbrella of the incorporated company Electronic Music Culture AG.