Internet Friends – 24/7
Internet Friends – 24/7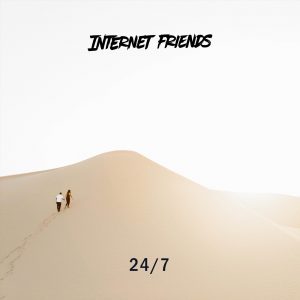 Internet Friends – 24/7 is a project about exploring and sharing through the gift that is the era of the internet, appreciated through clean, chill dance music. With a light-hearted, uplifting feel. Internet Friends set out to get others turned on to their message and meaning through their favorite medium. The first chapter in the story is the 6 songs ready to be released, the first of which being "24/7," a darker, more serious single with deep influence, well-crafted vocal melodies, and a natural flow that's settling.
Born in an era where technology plays a major role in people's lives weaving their energies together through social media, Alex and Boris were introduced by a friend in common through the social media platform, Facebook.
Quickly they became really good friends as they both shared a strong passion towards music, sharing ideas of songs they made with each other. This music bond created the origins of these two internet friends. After having made several tracks together they met in person for the first time in Spain and immediately jumped into the studio to share their musical knowledge with each other. After having having created a track together for Korean K-Pop superstar Jay Park which became a platinum record, they decided it was time to bring their project entitled internet friends to life.
Social Media Links
www.facebook.com/pg/internetfriendsworld/
www.twitter.com/netfriendsworld
www.instagram.com/netfriendsworld
www.soundcloud.com/internetfriendsworld
Listen to the track