Lydia Balis Memories
Main playlist with id 0 does not exist!Preset with id 0 does not exist!
Lydia Balis Memories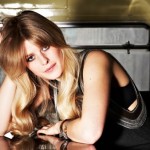 Enjoy the magnificent vocal talent of this 25 year old Singer Songwriter Lydia Balis Memories Live. Lydia is based in London. She was also a recent guest of our very own Dibblebee in one of his latest shows.
Like her facebook page to hear about her latest news before everyone else. https://www.facebook.com/lydiabaylis
Stay in contact with Lydia Balis and find out her latest tour dates via her website at http://www.lydiabaylis.com/
Please watch her live, stunning and passionate performance of Lydia Balis Memories, October 15 2014 on Youtube. The excellent video was recorded on October 15, 2014 at St Johns Church Holland Rd.