The Basics Of Radio Hosting

To be honest, you really want to start a radio station, but you don't know how to go about it. However, with all this technology floating around, it has never been easier. You have three options to pick from low power, full-power, and internet streaming. In most cases, low-power stations are for non-profit agendas while the full-power ones are for commercial purposes. Internet-based stations allow you to broadcast live to your audience.
Getting Started
If you choose to settle for an offline station, there are three basic steps you have to take before you consider anything else.
For starters, you have to purchase a plan visit radiosolution.info to get statrted!
Then from there know which direction and where you want to post your new radio service
You have to pay for power and studio space to ensure you have a steady income source. (If you want to mix and make special content)
Design your studio and get the speakers, headphones, and microphones. Ensure you get the place sound proofed as well.
If you are going to hire broadcasters, have them practice the shows before going live. This allows them to adjust to the new studio settings and improve their technical skills.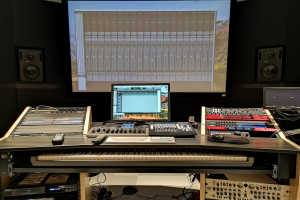 Internet Radio Hosting
To be fair, ground-based radio stations are a lot of work, and it can be quite tricky to financially maintain it. So what happens when you only want to play music? Do you have to go through all those processes?
It Gets Easier
Nobody has the time for all that mumble-jumble, so how about getting a third-party to do all the lifting for you? Radio hosting platforms allow you to easily set up and manage your broadcasts with half the effort.
So How Does It Work?
Technically, an online radio is split into three major stages, the source, the server, and the listener.
The source is your computer, which is the starting point that converts audio into data packets. These are then streamed to your hosting platform.
The server cleans the signal of your stream and lets it out to the designated channels.
Listener- the stream is broadcasted to directories, your site, apps, or direct links so your audience can listen to.
The quality of your stream is defined and quantified in bitrate. The MP3 format can support several forms of content.
 spoken word 16 kbps
 talk show 32 kbps
 AM radio 48 kbps
 FM radio 64 kbps
 near CD-quality 96kbps
 CD-quality 128kbps
 Studio quality 192 kbps
A lot of sources settle for 128 kbps since its clear. The bitrate selection will also vary depending on the type of show and the connection that the audience uses. If you're streaming music
The data used to stream your broadcast is referred to as bandwidth, and the quantity used varies depending on the size of the audience and bitrate.
Is Licensing A Mandatory Requirement?
In all honesty, there is no straight answer to this question. There are a lot of factors that come into play, and they determine the kind of license you will require or if it is even necessary. Such factors include the type of content you want to broadcast, the timeframe, your location, and your intended audience.
If you're a dj or planning to stream commercial music content, then you'll be required to pay royalties. For a music-centered station, it's advisable to get conversant with music technology. It helps with sound management.
The Fundamentals of an Online Broadcast
When you settle with your server platform, it's time to take care of the content and how your audience will receive it. You can choose to split your site into different pages. This will help you diversify your content, make it easier to interact with your listeners, and connect with other sites or broadcasts.
Classic page samples include:
The 'listen to' Page- this is the homepage of a sound based station. Most platforms allow for an auto-play function and setting configurations for playing options.
Contact/Request Page- this is a feedback platform for your audience. Their opinions will help you improve while interactions increase traffic to the site.
For an easier time, you can embed a social media button such as Instagram, Twitter, or Facebook so that the listener can reach you directly.
Playlist Page- This will allow you to display new or most played music on the site. It helps the new audience get familiar with your content. The more conversant you are with music technology, the more you can tweak up this Page. You can also promote upcoming or other broadcasters.
Dj/Schedule Page- plan out shows, introduce your crew to the listeners.
Links Page- as an engagement program, it is important to link your site to other companies, broadcasters, and stations. In addition, make a point of listing companies you have partnered with, whether as sponsors or affiliate programs. This will promote your broadcast while helping you build a network in the relevant circles.
Marketing
Now comes the hardest part about running a broadcast -Reaching your target audience. If you think this is a hard, frustrating task, then you are not wrong. It might take a while to achieve a decent number of listeners, especially if you are targeting a large demographic.
Therefore, it all boils down to how you advertise and market your broadcast. So really, what can you do to reach more people?
Marketing Techniques for a Broadcaster
The goal is to increase your visibility, so advertise on every platform you can. This includes Google and affiliate ads on websites or chat rooms on social media platforms.
Make use of emails and mass text services. Send regular emails to your contact list, but don't overdo it to prevent spamming. In addition, make a point of growing your contact list. The more people you can reach, the better.
Work on your website's search engine optimization or invest in Google paid ad words. This increases your ranking o search engines, thus increasing your visibility.
Invest in posters and flyers that you can handout when in public.
Interact and actively engage with your listeners. Be sure to establish an interactive communication bridge that allows real-time interactions.
It is always a good idea to partner with someone. Not only will it be kinder to your pockets, but it will also add to the marketing channel and resources.
Develop smart strategies to lure listeners from other stations to your own. Alternatively, you can link swap with competitor sites and stations to reach more listeners.
Develop brand merchandise. Goods such as t-shirts, cups, caps, and pens are a good way of indirectly selling to the public.
Create partnerships with popular companies so you can offer exclusive deals and discounts to your listeners.
Conclusion
Starting an online broadcast is just as easy as it seems, but that does not mean you don't have to put in the work. Consistency and unique content will help you pull an audience much faster. It might be frustrating at the start, but if we are being honest, is there anything that isn't? So get to running that station you've always wanted, future you will thank you.
What are some of the tricks and tips you've picked up in broadcasting? Share your experience with us. We would absolutely love to hear from you.
And remember radiosolution.info has all your needs go to our site to get stated!